This is where I've run out of time to try new samples and out of energy to post an actual review. Maybe I can squeeze in a double decker post to make up for it later. For now, let's talk about ice cream.
Did you know there were THIS MANY
Haagen Dazs
flavours?
And did you know that the ones with red squares are the flavours I've tried, the yellow stars are the flavours I would love to try, and the black arrows are the flavours I detest?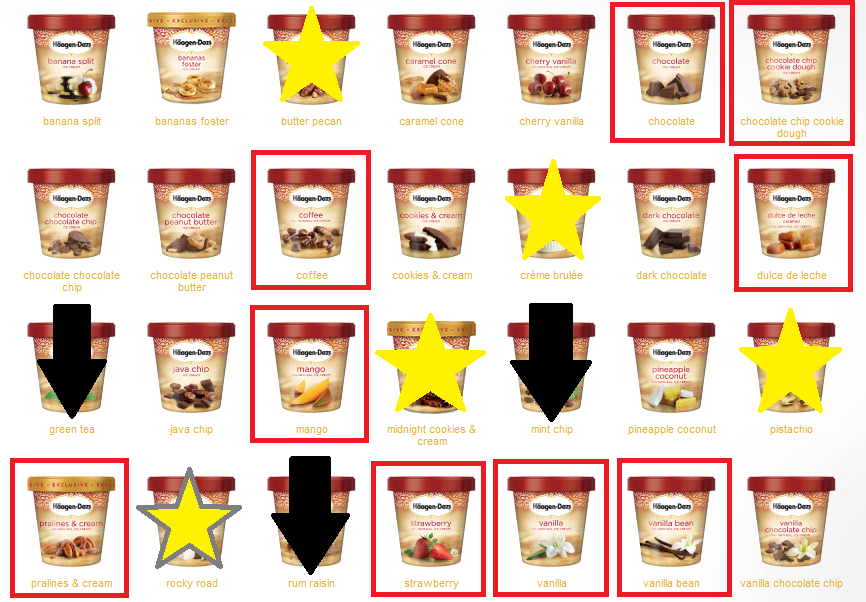 Another one that I love is the Bailey's Irish Cream flavour, which wasn't featured on the website for some reason.
God, I'm tired. What's everyone up to this weekend?