Or, alternately called The Skincare Hydro-Balancing Softener.
What is a "softener", anyway? You'll notice that it's always included in an Asian skin care kit/regimen as a mandatory middle step. It's sort of what we North Americans refer to generally as toner. But I always feel that the Asians mean for it to act as a pre-step to moisturizing, not to "balance" the skin to accept moisture better, but rather to pre-moisturize for additional moisturizing. It's essentially a sort of a liquid moisturizer, which is why they sometimes call it a "lotion" as well. I could be wrong about all this, but there's a Korean phrase that's always flouted when it comes to skin care ("chok chok") and it indicates dewiness and moisture.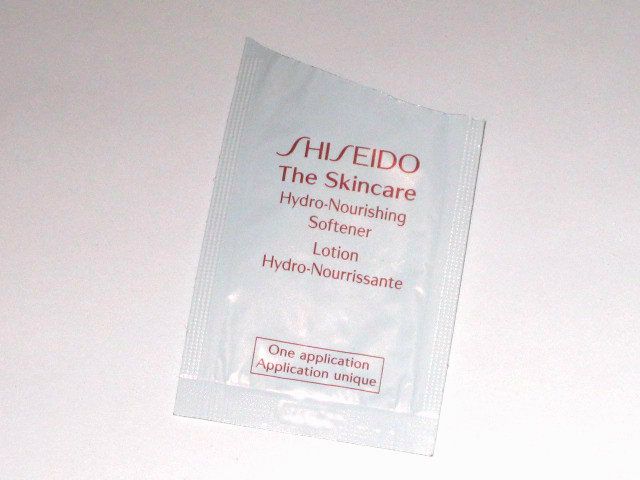 Well, I'm an abomination and a disgrace when it comes to the chok-chok level of my skin, because I rarely moisturize properly if at all. Like the day I tested this "softener" - I simply used it as a moisturizer and skipped a heavier lotion/cream completely, except for the small areas around my eyes and mouth. The instruction says to use a cotton pad to gently wipe over face as you would a regular toner, but I just slapped half the content of the sachet over my face and let it soak it in.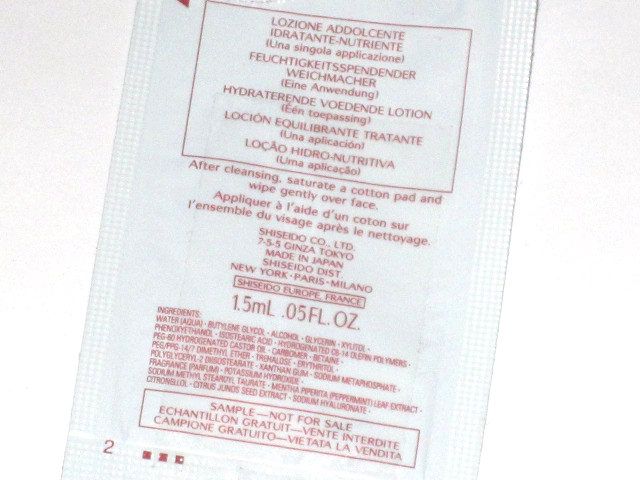 And I must say that the result wasn't bad at all. I wouldn't recommend that others do as I do, unless you are extremely oily like I am and don't care about wrinkles and things. It's winter now and this isn't anywhere near enough for a regular face when it comes to moisture level. But my face felt smooth and plump and didn't break out or react badly to it.
Still, I am not spending CAD$36 on a softener. If I am to use a middle step routine to eliminate further moisturizing, I would go for a more effective treatment/serum instead. I would so love to be that woman who can cleanse, tone, pre-treat, serumize, moisturize, balm and drift off into a rich, deep sleep... but my face would turn into a giant pimple by morning and nobody needs that.
Sample received as gift. (Thanks, Mary!)