Tatcha has been garnering a bit of attention among beauty bloggers lately, so I was thrilled when
Mary
gave me some of their famous Rice Enzyme Powder samples. This one is the
Classic version
, and it's the only one I've tried so I can't tell you the difference between this, the
Gentle
and the
Deep
. Yep, this review is off to a great start...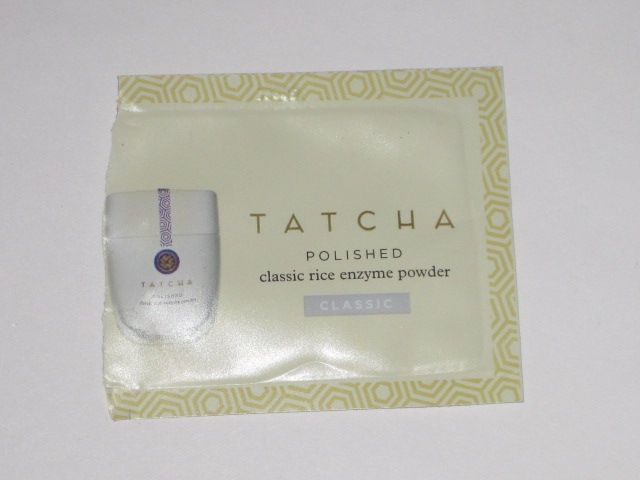 I couldn't hold the fine white powdery substance in wet hands AND hold a camera at the same time, so no demo pictures for you - but I will try with the next one! In any case, picture something that looks a lot like the MUFE HD Powder and imagine rubbing that into your wet face with wet hands. It becomes a white paste that you rub gently over your face for a very mild exfoliation experience with zero irritation.
Unfortunately with my Hulk-like tendencies, I splashed too much water into the mixture and the paste became super runny. It didn't feel like I was exfoliating at all, but by the time I rinsed and dried, my face felt soft and smooth and I could see why this product was sending people into delighted frenzy. I've been giving the Clarisonic Mia a break and using this to gently exfoliate while washing your face at the same time is kind of a winning combination.
For more info on the brand and on the product (because this was kind of a crap review), see
Dovey
and
Xiao
's posts on Tatcha and go lemming your heart out.
Sample received as gift. (Thanks, Mary!)