I love a good red blush
. Some of you already know this. While I am mostly a cautious neutral-loving person in every day life, I go absolutely nuts over all shades of blush. Cheap or expensive, if I like what I see in the pan, I stew over it for hours and days and weeks until I either buy it or shatter my heart into itty bitty pieces in unfulfilled longing.
Now, isn't that a fitting overwrought intro for a Twilight-themed piece of cosmetic? ;-)
Essence had been intriguing me for a while after it finally became available in Shoppers Drug Mart in Canada this year. Last month I finally decided to try two items from the brand, one of which is
Renesmee Red
.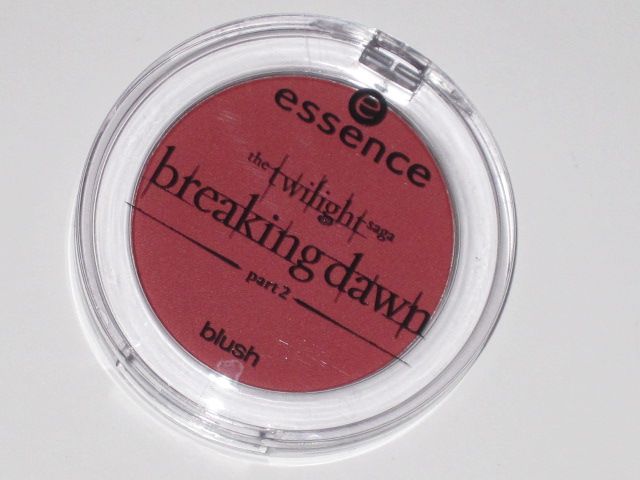 For all the anti-Twilight sort,
Renesmee
happens to be the name of Edward and Bella's daughter. Yes, I read the "saga" and thought it was entertaining in all the wrong ways. No, I will not see the movies. :-)
Sorry name aside,
a pretty blush is a pretty blush
. I cannot emphasize this enough.
A PRETTY BLUSH IS A PRETTY BLUSH.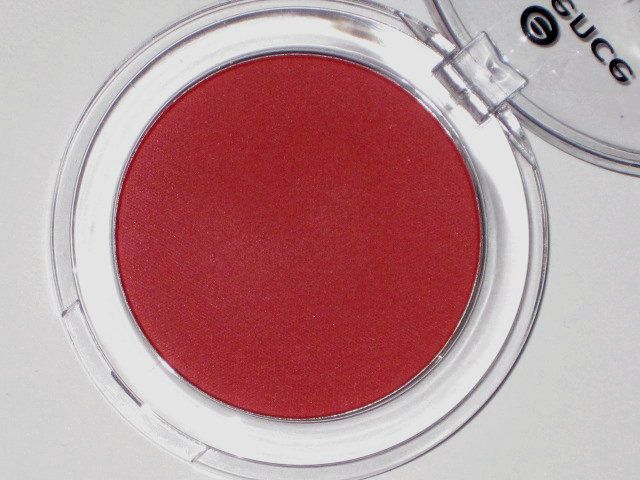 I was afraid that given its super low price of CAD$2.99, it would end up chalky or grainy or somehow misperform.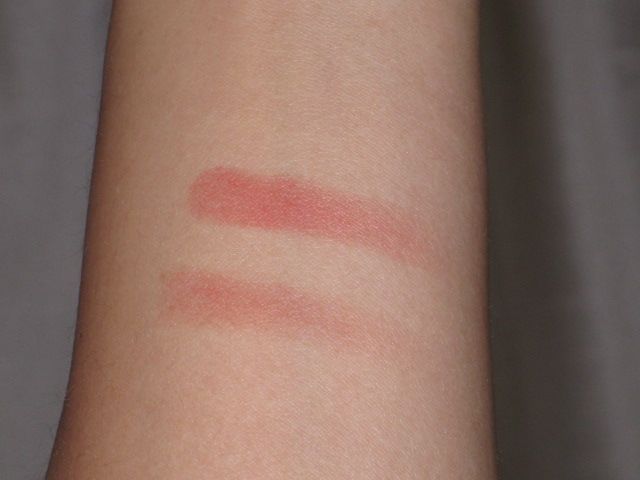 But it doesn't!!!!!!!!!! It's lovely and silky and pigmented and goes on without trouble!!!!!!!!!!!!!!!!!!!!!!!! Lightly tap the pan with a fluffy blush brush and blend blend blend! Not because the blush is problematic but because the colour is strong and you don't want to look like some deranged Twi-hard!
I AM SO HAPPY!
HAPPINESS IS A PAN OF BLUSH.
This review was brought to you by my hungry and sleep-deprived alter ego. The other Liz may or may not return in January when life settles down. In the mean time, sorry about the lack of blog visits, comments and responses. I'm feeling so overwhelmed and trying not to buy any more unnecessary stuff and ackghdfjakds;l!