Some time ago, beautiful
Monika
sent me a lovely care package, and within the box was the famous
Wet n Wild Comfort Zone Palette
. WnW shadows are legendary in the blogosphere, boasting great pigmentation and buttery soft textures at bargain prices on both sides of the US/Canadian border. Personally I hadn't tried the brand before and was obviously thrilled to be able to test it out at last.
The colours are safe neutrals, inspiring zero fears for those of us who favour natural looks on a regular basis. But the longer I stared at it, the more something tugged at the back of my mind. The palette seemed familiar somehow. But why?
I found the answer in my train case while rummaging one day:
Shady Lady Vol. 2 by theBalm
!
They don't seem all that similar at first...
...but aha!
Swatch tests were in order. Shade from theBalm are on top, shades from WnW are on the bottom.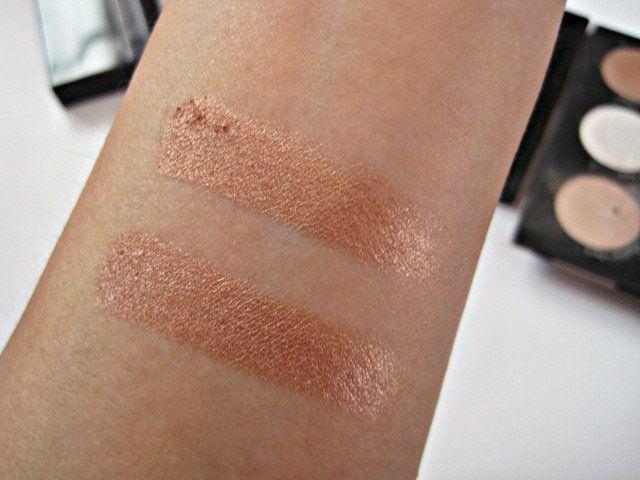 Top: Mischievous Marissa / Bottom: Eyelid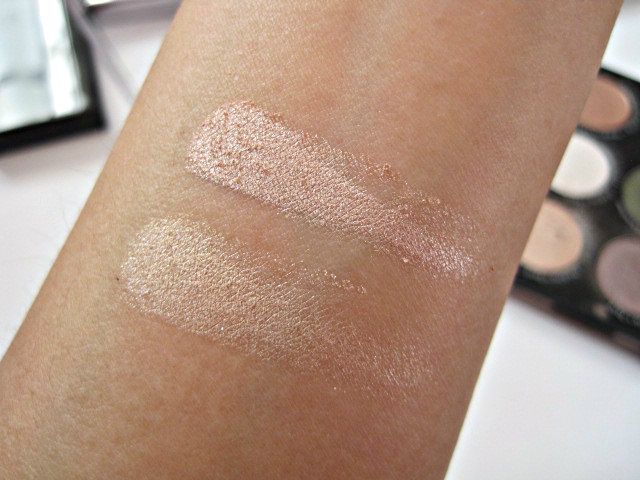 Top: Devilish Danielle / Bottom: Browbone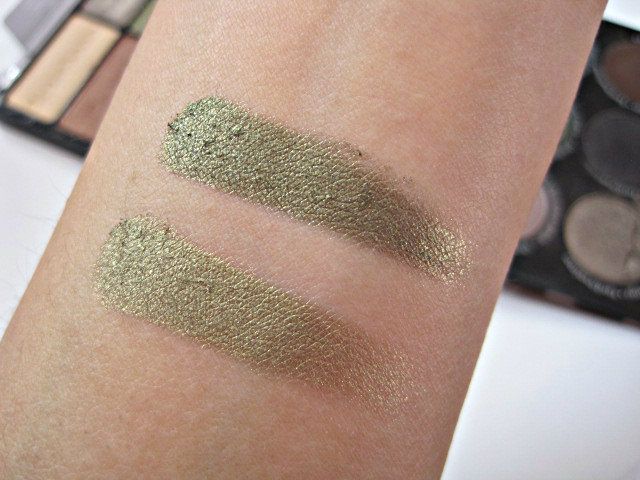 Top: Makeout Mary / Bottom: Eyelid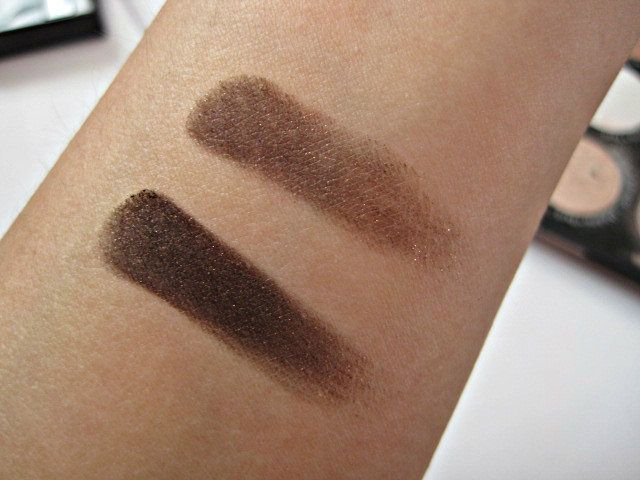 Top: Caught In The Act Courtney / Bottom: Definer
I was amazed to discover that the WnW shadows are indeed everything that everyone had ever said and more. Until now, I hadn't come across powder shadows that were as soft as the ones from theBalm, but WnW shadows are even softer and even more pigmented. The last comparison between
theBalm Caught In The Act Courtney
vs.
WnW Definer Shade
almost threw me for a loop. Granted, some of the shades in
theBalm Shady Lady
are meant to be used alternately wet as eyeliners, but still.
Caught In The Act Courtney
was quite stiff and patchy by comparison to the WnW.
And yet, softer doesn't always necessarily mean better, and I need to play with
WnW Comfort Zone Palette
a bit longer to determine its status within my makeup stash hierarchy. But as you can see, many of the shades in the two palettes are rather similar. Both are very affordable, though WnW is obviously easier to obtain due to its drugstore status while theBalm can be more difficult to locate after it pulled out of Sephora a couple of years ago. (In Canada, they're available at select Rexall/Pharma Plus locations.)
Anyway, there are differences within the palettes that have me hemming and hawing about keeping them both. As you know, I've entered a blue shadow madness phase, and
theBalm Shady Lady Vol. 2
contains a gorgeous shimmery blue called
Bossy Bobbi
.
And in return, WnW Comfort Zone contains a chameleon-ish duochrome
Definer Shade
, in a similar manner as
MAC Club
.
And while the similar shades do resemble each other a lot, they're not exactly the same.
What do you guys think? Different enough to keep both or should I let one go?