It's that time of the month again:
TIME TO PUT THE MONEY WHERE MY MOUTH IS
. Have I gone on a bender after freeing myself from the makeup bans? Shall we examine what has happened in the past 31 days???
January felt like three months piled into one. The first few weeks of the month saw me juggling a full-time job, a part-time job, and two new night courses. How far can one Liz be stretched? Quite a bit, I discovered. Even throughout all those busy activities, I still managed to scout for deals and new releases. You know what?
You just can't keep a good beauty blogger down.
WHAT I PICKED UP
MoroccanOil Treatment (Original)
- Holy grail, especially in the winter. I don't consider this a treatment for damaged hair but rather an essential step for heat-styling. The smell is tropical divine goodness that carries me away from winter's wretchedness for a few minutes. It costs about CAD$40 at various salons and I've paid full price twice in the past. This time, however, I asked the manager if they ever put it on sale and was offered a 15% discount on the spot. Because I emptied the alternative treatment that I had been using until then, this purchase is totally justified.
NARS Duo Eyeshadow in Mandchourie
- I was on a fierce blue eye shadow kick earlier on in the month and wanted a palette with a matte navy blue in it. Considering that these NARS duos are CAD$39, there was no way I was going to buy them here. As things turned out, my sister ended up going to the States for a wedding. Unrelated fact: she accidentally gave away a bottle of Bailey's that I had been hoarding. Now related: as compensation, I demanded that she march to first NARS counter she sees at her destination and bring me back Mandchourie. So she did.
Bath & Body Works Body Lotions in Lemon Citron and Warm Vanilla Sugar
- I swore never to get sucked back into the death cycle of hauling endless amounts of B&BW products during their holiday clearance and Buy-3-Get-3 sales. So the fact that I picked up only two lotions for $4 each is to be commended.
Warm Vanilla Sugar
is one of my favourite winter scents, and
Lemon Citron
just sounded wonderfully summery on that cold winter day.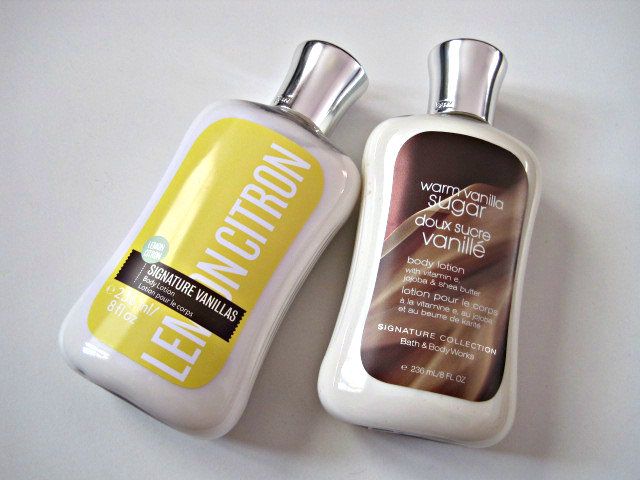 Shiseido Camellia Compact (Limited Edition)
- I swear, I was just going to ignore this until it disappeared. I was avoiding department stores like the plague, even though I was dipping into Sephora at least once a week during lunch hours. But I was at a Pharma Plus for a perfectly innocent reason one day and there it was. It beckoned and I picked up the tester and applied it on my blushless face. (I almost always wear blush. The fact that I wasn't that day was clearly a sign that this connection was meant to be.) I fell in love and that was that.
Except that it wasn't, really.
My transition into becoming a complete hard-ass was nearly complete. I asked a friend to get it for me using her discount and had to wait a week or more. But it was so worth it. I freaking love it.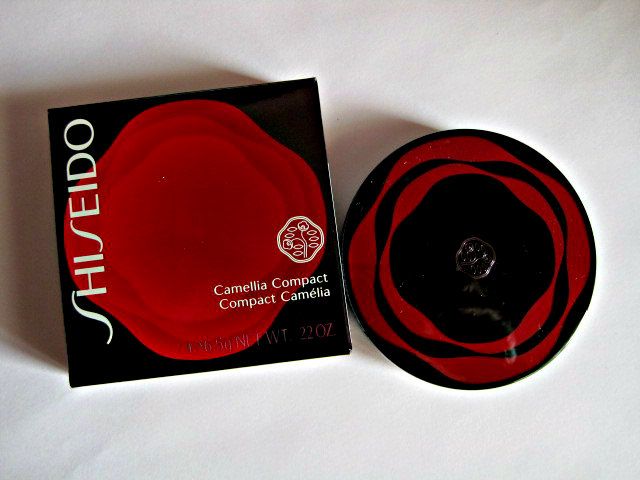 True Grace Candles (Jasmine Tea and Moroccan Rose)
- My stint at the side job didn't come without perks. I bided my time until these went down to 50% off and used the employee discount to get an additional 30% off. (So, they were like $4-5 each.) Being a total tea scent fiend at this point, I had to pick up two of the
Jasmine Tea
candles -- and they smell exactly like wonderfully fragrant jasmine tea. Anticipating spring's eventual arrival, I restrained myself and picked up only one
Moroccan Rose
.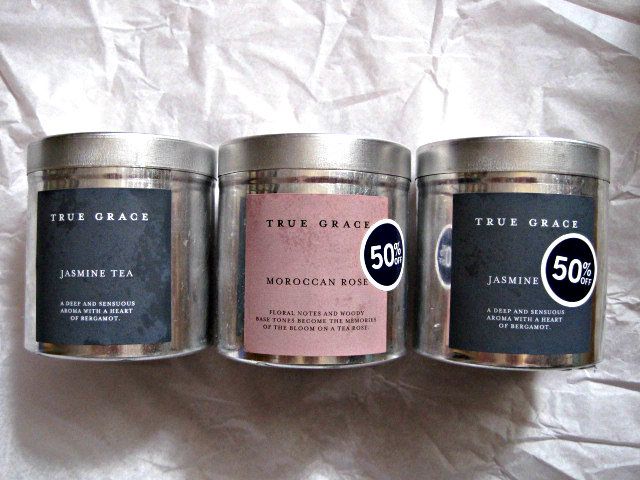 THYMES Naia Hand Lotion
- Again, as a last hurrah before ending the part-time job, I scored the $20 hand lotion for a mere $4 after all the discounts were taken. I'm saving this for my first day at a new exciting full-time job, whatever or whenever that might be. I've been on the hunt on and off for a while with disheartening results, but recently I decided to bite the bullet and consider taking a pay cut if I see a job that I really want to pursue. Life is too short to be spent miserable for years in a boring job. So, in more than one way, I can't wait to bust this out.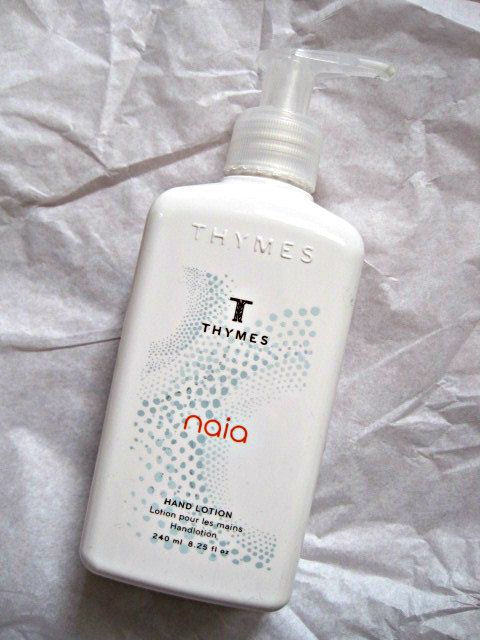 MAKE UP FOR EVER Powder Blush Refill in Tangerine #18 (vibrant matte orange)

- I was not kidding around when I said COLOURS! The empty pan in the MUFE palette was torturing me, so I decided to fill it with an orange and complete the customized

BAM! POW!

C

O

L

O

U

R

!

palette. It's completely eye-searing and amazing. This item is the only thing I paid full price for this month, but at CAD$18, it's a total bargain considering the $40-60 limited edition spring blushes taunting me from every corner.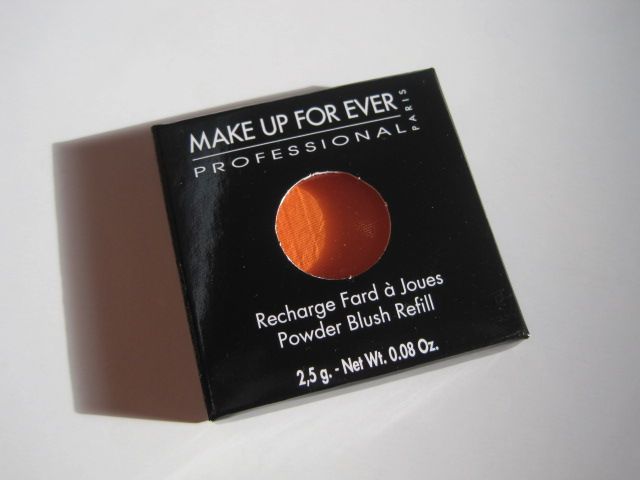 TOTAL SPENT:
About $100.
Next month? I could shave the spending down to about $50. But it's not a strict rule at this point.
WHAT I RECEIVED
REN Hydra-Calm Global Protection Day Cream
(x2) - I love REN, and these 100 points perk samples at Sephora were generous. So I got two.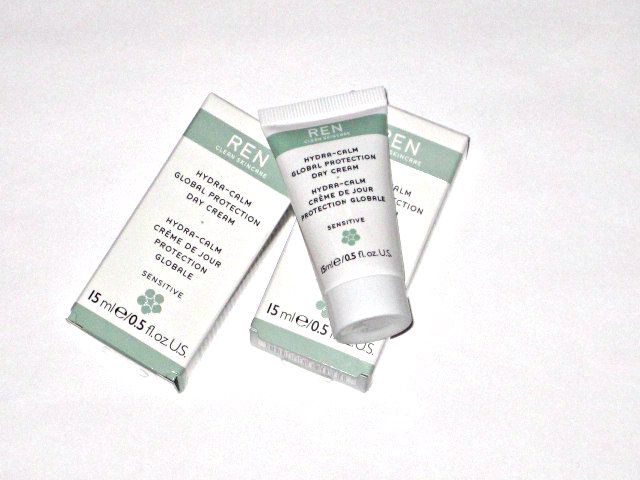 STUFF FROM LARIE
- Speaking of generous, holy cow. I sent her a candle and some tea. I got all this in return. Someone's out to snatch my reductionista title. ;-)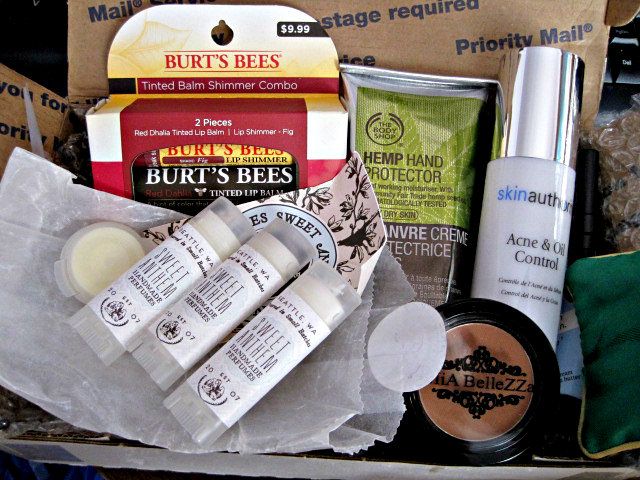 The result of a pretty good swap
- I wanted to get rid of some things and only wanted the Chanel blush in return. (The shade is
Fresque
.) Something strange happened during the holiday rush and the other person's package was sent back to her, resulting in a big delay. She re-sent it, adding all the rest of it as apology for the delay, which was not her fault. I'm not complaining though!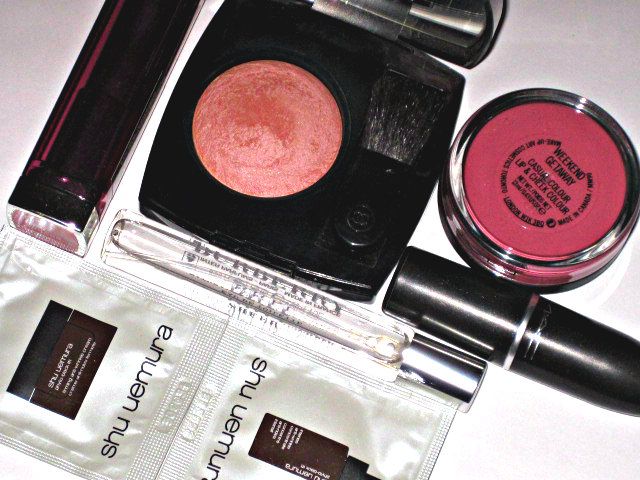 Dr. Sponge (PR Sample)
- I'm testing out this funny little product and will have the review up within the next month or so.
In general, I'd say that 2013 is off to a decent start. I feel content with what I own, and I'm happy with the things I picked up. It's my goal to continue to resist paying full price for as many items as possible. Scaling back on little splurges like Starbucks runs and magazines actually make a lot of difference, as does waiting for sales and taking advantage of discounts and points redemptions. Hell, I've even cut down on wine consumption. And have you noticed? No new nail polishes for a while. I think it was the OPI Bond Collection that did me in. After picking up four from that one, something in me went "enough" -- and I haven't looked at a bottle since.
It's February, you guys. WHAT.