Hey, remember this from the last post? Think I have anything in the stash to rival its overwhelming orange-ness?
Heh. Not even close.
I'm talking
orange
. Not peach, not coral, not apricot. The shade is
Make Up For Ever Tangerine #18
(described as a "vibrant matte orange").
It completes the vibrant cheek palette I personally customized.
This
will be the standard upon which I will judge all red, pink and orange tone blushes.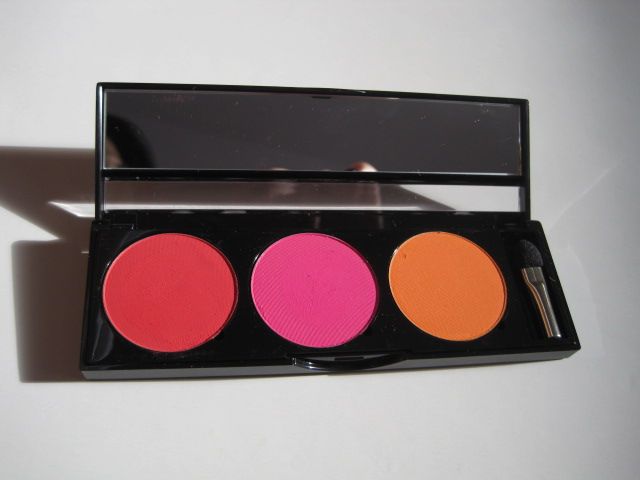 Left to Right: #99, #75, #18
Although I know I don't have anything like it in my stash, I still had to look.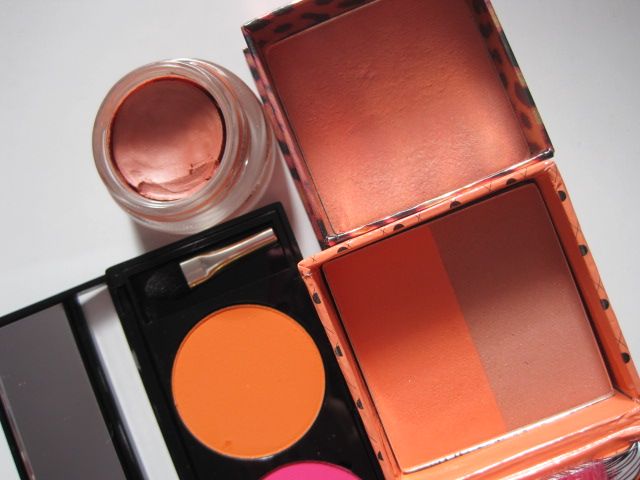 Top Left: MAC Coral Crepe / Top Right: Benefit Coralista
Bottom Left: MUFE #18 / Bottom Right: Hard Candy Fox in a Box
The corals definitely aren't a match, so out they go. It leaves
#18
against
Fox in a Box
.
They
almost kind of
look similar in the pan...
Top: Fox in a Box / Bottom: #18


But nope.
Fox in a Box
appears peach/coral on the flesh while
#18
maintains its vivid orange tone.
One more swatch to really make sure. Yep.
Then I remembered that I had an orange cream blush. It's
GOSH 001 Tropical Breeze
.
Sorry, I over-saturated this photo. (Still learning!)
Tropical Breeze
is more vibrant and lighter in tone than it appears below.
Well, it is orange, I'd say. Lighter and shimmery and creamy, but still orange.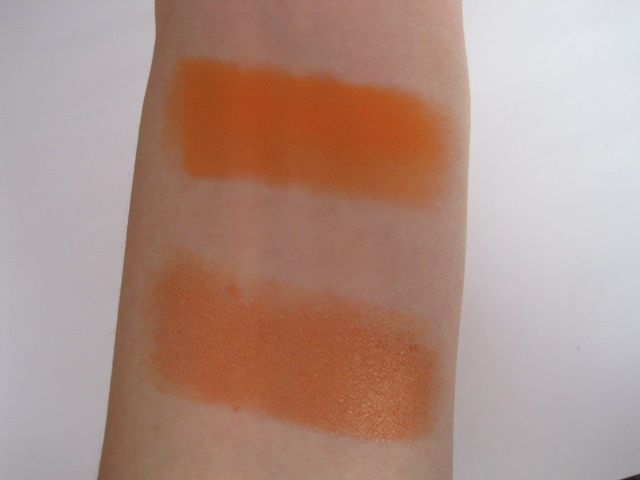 Top: #18 / Bottom: Tropical Breeze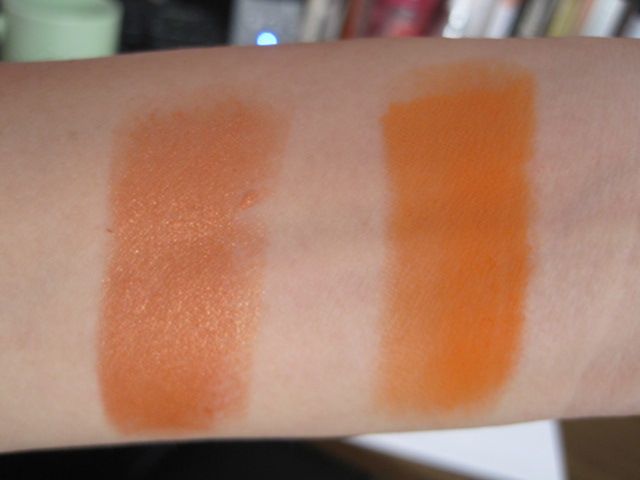 Left: Tropical Breeze / Right: #18
But again, they're different enough that they can't possibly be considered to reside in the realm of dupishness. This exercise reminded me of how much I loved Tropical Breeze when I first picked it up, and I enjoy using it best during summer when my face is more tanned. I think that's where this orange/COLOURS lemming came from: the desire for summer. Two months more of this wintery wretchedness and we'll be complaining about the insects and heat. I can't wait.
EDITED TO ADD INGREDIENTS: